Help Desk Live Chat
Connect to the ITS Help Desk using Help Desk Live

Help Desk Live allows you to chat with a live Help Desk consultant. Help Desk Live will not only allow you to chat with the consultant but also allow the consultant to view your screen, if you like, or control your mouse to show you how to solve a problem.
To use Help Desk Live, click the button below to sign in with your HawkID and password. You will then fill out a form and submit it and a Help Desk consultant will be contacted to help with your problem. If you need help signing in, please refer to the sample sign in window below, or click here for further help.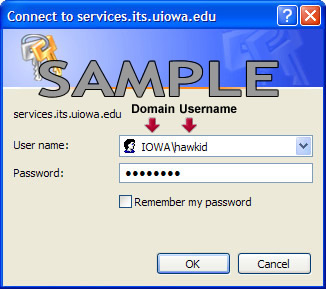 Click here if you are working with an ITS Help Desk agent and have a 6-digit code.